Two meters below the sweeping surface of the strait between Kepa Island and Alor Kecil in the eastern part of Indonesia, I watched a group of dolphins doing their wildest underwater acrobats, frolicking like crazy. I let out series of wows through my snorkel and the dolphins seemed to be aware my presence. They would stop now and then to acknowledge me. I almost cried when our eyes first met! And at just about three meters, it was the most intimate distance I ever encountered with a wild pod of dolphins.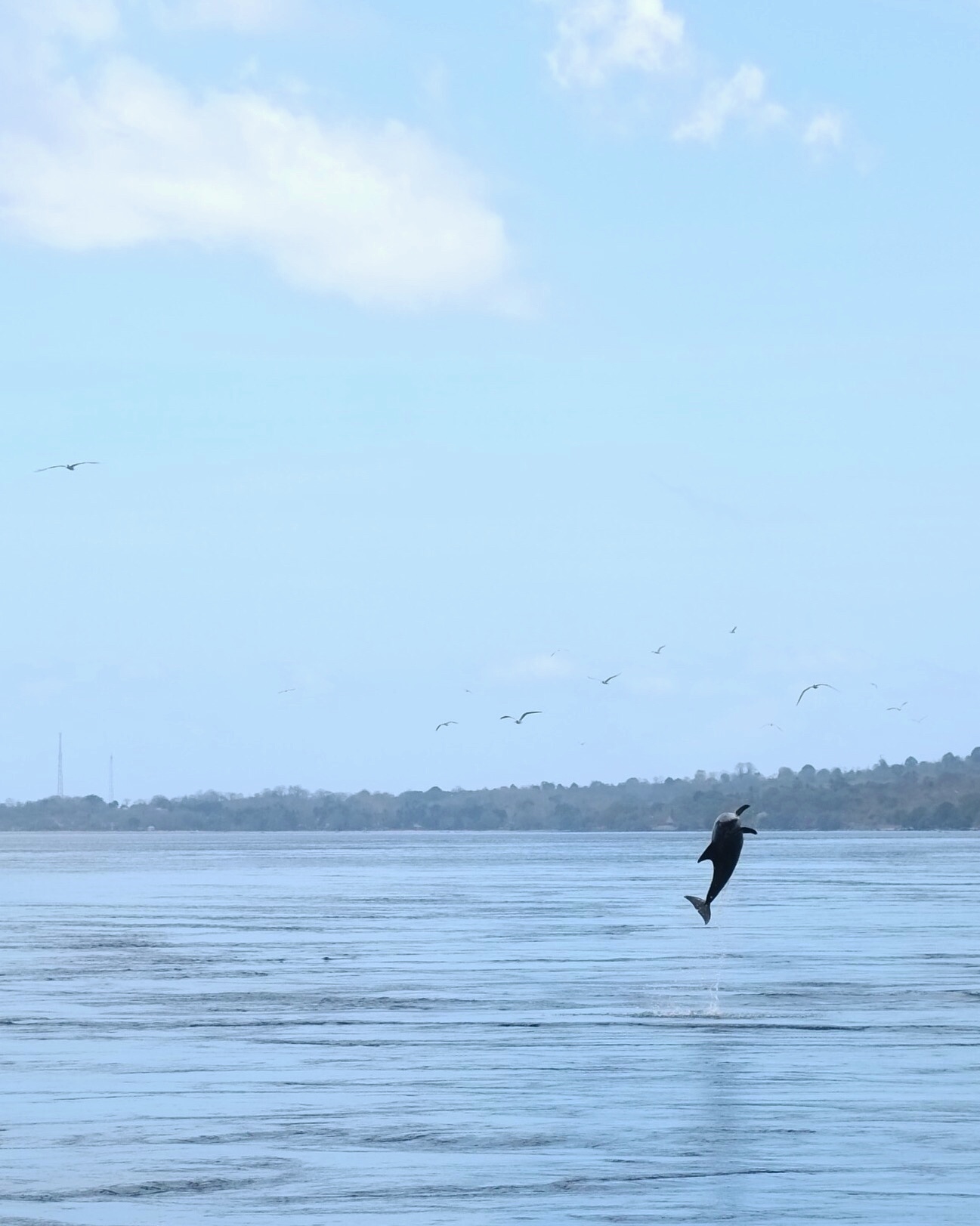 But soon, I felt my body began to shake. Instinctively I grabbed the stones and pushed my body out of the frigid water. Immediately, Acionk took the spot. Behind him stood Elysha and Lila, two Australian guests who just returned from their diving trips with Willy. We were all taking a turn to watch the dolphins underwater. Every one of us could only stand plunging into the cold water for 15 seconds and afterward, we had to sunbath to ready ourselves to plunge again….
The aforementioned spot was discovered by Acionk. "You can watch how the cold upwelling unfolds from this spot," said he. The spot is located on the edge of Tanjung Kumba, a hilly cape made of an otherworldly rock formation (yes, Alor archipelago is blessed with numerous geological features, but that's a different story.) Acionk called it a premium spot because it is much less crowded. People usually watch the cold upwelling, which they call arus dingin (meaning cold current), from the beaches near the roads.

A Live Marine Documentary
The cold upwelling starts somewhere near the "mouth" of Kalabahi Bay and flushes the strait of Alor Kecil and Kepa Island with ice cold waters, creating an illusion of a big mighty river rushing. The arus dingin brings rich nutrients and spreads them all over as it sweeps. It is what makes the underwater gardens of Alor beautiful, thriving, remarkable, and full of surprise.
Not only bringing nutrients, the cold current often brings fatalities for some species. When the arus dingin comes to play, smaller marine creatures like fish and crabs swim frantically to the shallower waters arguably to escape the cold. And when that happens, they make themselves an easy catch for dolphins, seabirds, sharks, and of course, humans. I loved seeing the smiles in children and adults as they brought home so many fish they gathered during the arus dingin.
You can tell how fortunate I am to be able to witness such a great phenomenon. Besides the numerous dolphins and seabirds, I also spotted an ocean sunfish or mola mola during one cold upwelling. The whole scene was like a BBC documentary…. What a great experience! I waited until my third visit to Alor Kecil to experience the arus dingin Alor. Others, like Elysha and Lila, were lucky enough. They witnessed it on their first visit to Alor Kecil.
From the Antarctic
Now you might wonder, what exactly causes the cold upwelling? How do the waters in the tropical islands turn so cold in the middle of the day? Yes, it is so unusual! I myself was thirsty for any scientific explanations. Not long ago, the daily newspaper Kompas wrote, the temperature might drop to -5 degrees Celcius! Imagine! It was indeed so cold. You will literally be weak in the knees! It also wrote, the upwelling brings the cold waters of the Antarctic to Alor Kecil. How it manages to do so is beyond my (or our) wildest imagination. The newspaper does not explain further. But one thing for sure, the very special, site-specific phenomenon is unique to Alor Kecil. It's what makes visiting Alor Kecil even more worthwhile and fun.
The locals of Alor Kecil, including Acionk, usually can tell when the cold upwelling will take place. They are the kind of people who, like their ancestors, observe the positions of space objects, mainly the stars and the moon, to tell about the natural phenomena, including the cold upwelling. Acionk explained, "The cold upwelling usually lasts for two hours when the high tide is about to happen. This extraordinary phenomenon usually lasts for three consecutive days."
So exciting, isn't it? Easy to say I'm so looking forward to experiencing this phenomenon in this wonderful gem of Indonesia again. Hope you can experience the cold upwelling too!
–
Written by Sem S. Purba.
Photo: Sem, Farhan, Acionk
About Writer: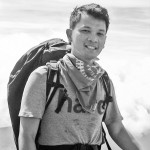 Sem S. Purba
Sem is our good friend, a freelance translator and writer based in Bali. He went on multiple dive trips with Air Dive last year.