Air Dive Alor
Air Dive Alor located in Alor Kecil village, small village 15 km away from the city of Alor Island, Kalabahi, East Nusa Tenggara, Indonesia. We officially opened on March 2017, with brand new dive equipments, a boat which designed specifically for diving activities, and a dive team who set to make your experience in Alor memorable. Located in the heart of Coral Triangle, Alor named to be one of the best islands to dive, as it offers world class diving on remote, peaceful island tucked away in the far south-east part of Indonesia archipelago.
Air is the concept of balance and essential element of life. While it can be "Air" as the invisible gaseous substance surrounding the earth, a mixture mainly of oxygen and nitrogen, for breathing. Here, in Indonesia, "Air" means water, one of the most important element in our lives.
Air Dive Alor is a small, Indonesian-owned dive center. Our aim is to make your diving holiday in Alor are save and fun at the same time, small group hosted at their own home by friendly face of the locals.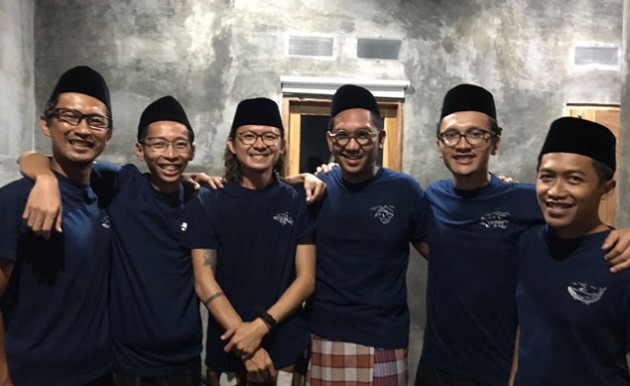 Founded by Indonesian, Air Dive Alor is the entity of dreams of six Indonesian brothers who try to make their passion in diving and their love to Indonesia's beauty come true. Also with the spirit of people empowerment and presenting warmest local hospitality. Air Dive Alor is managed by two out of six, Acionk and Willy will be there to greet and host you at the first hand for your dive holiday in Alor.
Diving Boat "Kanaloa"
Kanaloa, taken from Hawaiian means "God Of The Ocean", designed and adapted from Nusa Lembongan style of diving boat. Kanaloa has been the proud of Alor Kecil village since it was handmade from scratch right in the heart of the village. With two outboard engines, Kanaloa has enough space to carry up to 8 diver and 3 divemaster on boat. Safety is also part of Kanaloa's repertoir, so Emergency Oxygen, First Aid Kit, Life Jacket, and Life Ring are inseparable parts of Kanaloa.