It's awesome to think about how our wishes found their ways. Previously we have talked about one of ours: we wanted to grow together with the community of Alor Kecil. At first, we weren't sure how, but eventually, it found its way when the children asked us to teach them English. Then it was only about time that we realised another goal: to involve children in taking care of the beach—their playground. 
It all began last August when TV host Prita Laura, who had previously dived and stayed with us, contacted us about Menghadap Laut ('to come before the sea'), a program initiated by Pandu Laut, an organization formed by Susi Pudjiastuti, Minister of Maritime Affairs and Fisheries. One of its program was beach cleanup, to be held simultaneously in 73 places all over Indonesia to commemorate 73rd anniversary of Indonesia's independence. Ms. Prita asked us at Air Dive Alor to organize beach cleanup in Alor Kecil.
Prior to Menghadap Laut, we had witnessed Willy pioneered in picking trash along the beach especially during the cold upwelling which always deposits a large amount of marine debris. Now Willy used the program as an opportunity to involve more people, especially the children attending his alfresco English class. He mobilised them on the inaugural trash pick Sunday that went well on August 19. Some adults, our guests, and neighbours from Lazy Turtle joined the children cleaning up the beach.
Willis Bote, one of our guests, said, "Having recently completed my diving instructor course, the conversation about community involvement and conservation of our marine life have been in my mind. And so when Willy and Acionk asked if I could help out with their first ever beach cleanup, I did not hesitate to participate. It was heartening to see the community especially the children help out in picking rubbish to clean the shore. I look forward to participating in future beach cleanups when I return to dive with Air Dive Alor. Hopefully by then, we can also organise a dive site clean up to further help preserve the beauty of Alor."
Not wanting to end there, we turned it into a weekly activity. Now every Sunday afternoon, Willy leads the children picking litters on the beach stretching from Tanjung Kumba to Puskesmas Alor Kecil. With his persuasion, he makes the dirty business more fun. It looks more like an adventurous trash hunt. Willy says, "We usually gather six up to eight bags of trash in a single beach cleanup Sunday. We dump them safely in the landfill site near Puskesmas."
The results? So far so great. Their parents are also supportive. Willy explains, "The goal is to help the children understand how awful littering looks and how it can harm marine life. By involving them in trash pick Sunday, they will learn that they can make a difference for the environment. We hope they will influence the habits of their peers and families. That will increase the chance of litter reduction in Alor Kecil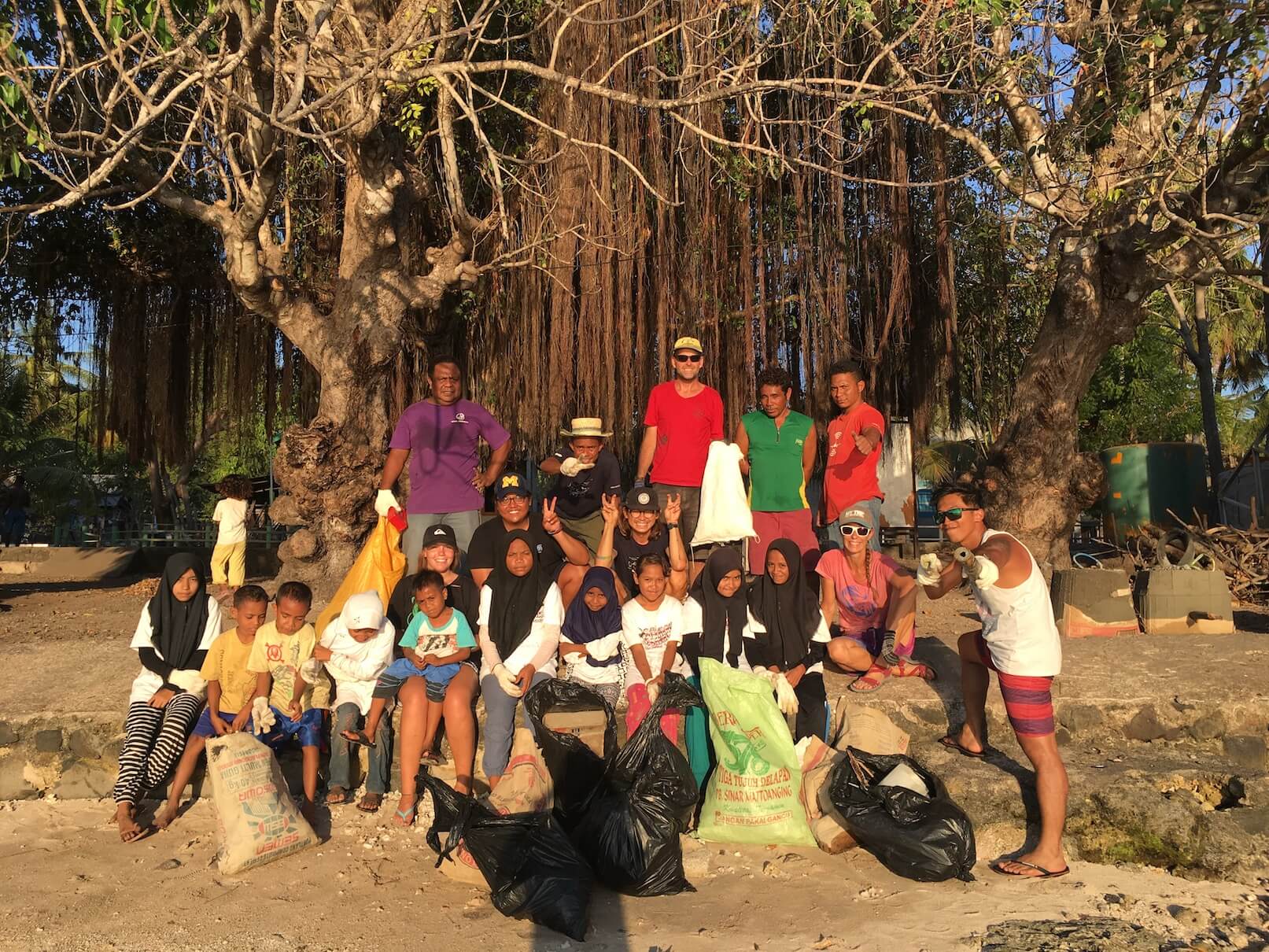 Hope we can keep preserve our nature clean and healthy.
Cheers,